Discover Asheville, North Carolina, nestled in the picturesque Blue Ridge Mountains, where clean mountain water flows and a rich beer brewing legacy thrives. Experience a beer lover's paradise with over 30 craft breweries, making it home to some of the finest breweries in the nation. Embraced by enthusiasts, Asheville tops many must-visit lists for its exceptional brews and captivating mountain charm, attracting runners, bikers, and hikers alike. Don't miss the highly anticipated Beer City Relay, where the spirit of running and craft beer converge in 2023.
The esteemed host for this year's event is none other than Green Man Brewery, a brewing pioneer established in 1997 and proudly celebrating its 25th anniversary in 2022. With decades of expertise, Green Man Brewing's beers are an absolute delight for the discerning palate.
We are proud to be part of the 2023 Asheville Beer Week, a cherished occasion that brings together the finest craft brews and the vibrant spirit of the community!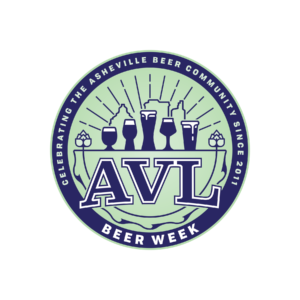 The event is meant to be a fun 5k or 10k relay with a team aspect.  The course consists of one 5k loop.
Teams of 4 will each complete the 5k course 1 time in relay.
Teams of 2 will each complete the 5k course twice in relay to run a 10k.
Single runners 5k option. Runners will run the 5k loop once and need no other team members.
Race Day – Saturday May 27th
First Wave of Runners starts at – 8:00am
Starting Line  and relay exchange – just across from Green Man's Green Mansion at 27 Buxton Ave.
We are proud to be partnering with Consider Haiti for this year's race. $2 from each entry will be donated to their organization.
Course Map for the Beer City Relay
Pull together a team of 2 or team of 4 to run the Beer City Relay in Asheville, NC
and celebrate craft beer with us at one of Asheville's first breweries.
~ Green Man Brewing ~
Saturday, May 27, 2023
First runners start 8:00 am
Each team of 4 runner completes the same 5k course one at a time.
Each team of 2 runner completes the 5k twice.
The first wave of runners starts at 8am.
Grab some friends and come celebrate Beer City USA!
Make sure to register all team members under your chosen team name.
Enjoy a race after party and a beer on us for all participants (21+) at the Green Man Brewery, one of Asheville's original breweries.
Team categories are:  Team of 2 – Team of 4 – Single 5k runner
---
Team  Packet Pick Up Options.
One team member can pick up the team packets.
Friday, May 26th, 4:30-6pm at  Jus' Running 
Saturday, May 27th, 7:30am Green Man Brewery
---

Registration Fees for the Beer City Relay in Asheville
Early Bird – September 1st thru December 31st – $45
Online Registration – January 1st – May 24th – $50
Fees include –
Race t-shirt
A Beer on us
---

Awards
Team Categories
Team of 2 – Team of 4 – Single 5k runner
The fastest team in each category will receive a custom stainless beer holder for each team member as well as a $20 Gift Certificate to Jus' Running.
5k Awards
Top 3 Female and Male runners will receive a custom stainless beer holder.
Event Parking
Green Man Brewing does not have it's own parking lot. The race base will be located in the parking lot directly across from the main Green Man Brewery Mansion door.
Please give yourself and your team time to find street parking or parking in one of the many paid city lots.
Refunds/Transfers for the Beer City Relay in Asheville
The Beer City Relay and Kick It Events have a NO REFUND policy.  
We offer RegShield during the registration process to protect your purchase from injury etc. if you choose. 
You may transfer your registration to another runner up to 2 days before the event. Click the TRANSFER button on the registration page.
If you'd like to run a team of 4 as a team of 3, please let us know.